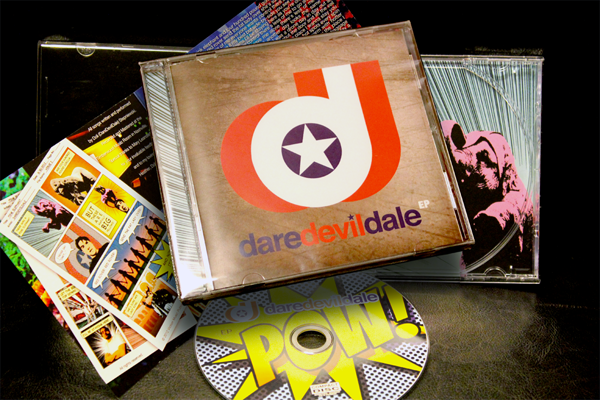 Doli Stepniewski (formerly of Owsley, Under the Big Top and Amy Grant) forges ahead with a whole new musical experience of pop expression with his first solo project: DareDevilDale – delivering five real songs of pure alternative powerpop.
Here's what the critics are saying:
Dad, it's pretty cool. Why don't you make a Dubstep song?
I 'watched' your video… Oh was I supposed to 'listen' too?
I'm liking this…
This EP is a must have for hipster wannabes, members of Aging Rockers Anonymous, and the "I love whiny songwriters but enjoy happy pop songs when I'm not logged into Spotify" musos. It's just good, minty fresh music that can be enjoyed by everyone.